Tapgency Inc.
Categories
Internet/Web Advertising Agencies IT Security Marketing Graphic Design Advertising & Media Photography
About
Tapgency Inc: Empowering B2B Growth Through Technology and Innovation 🚀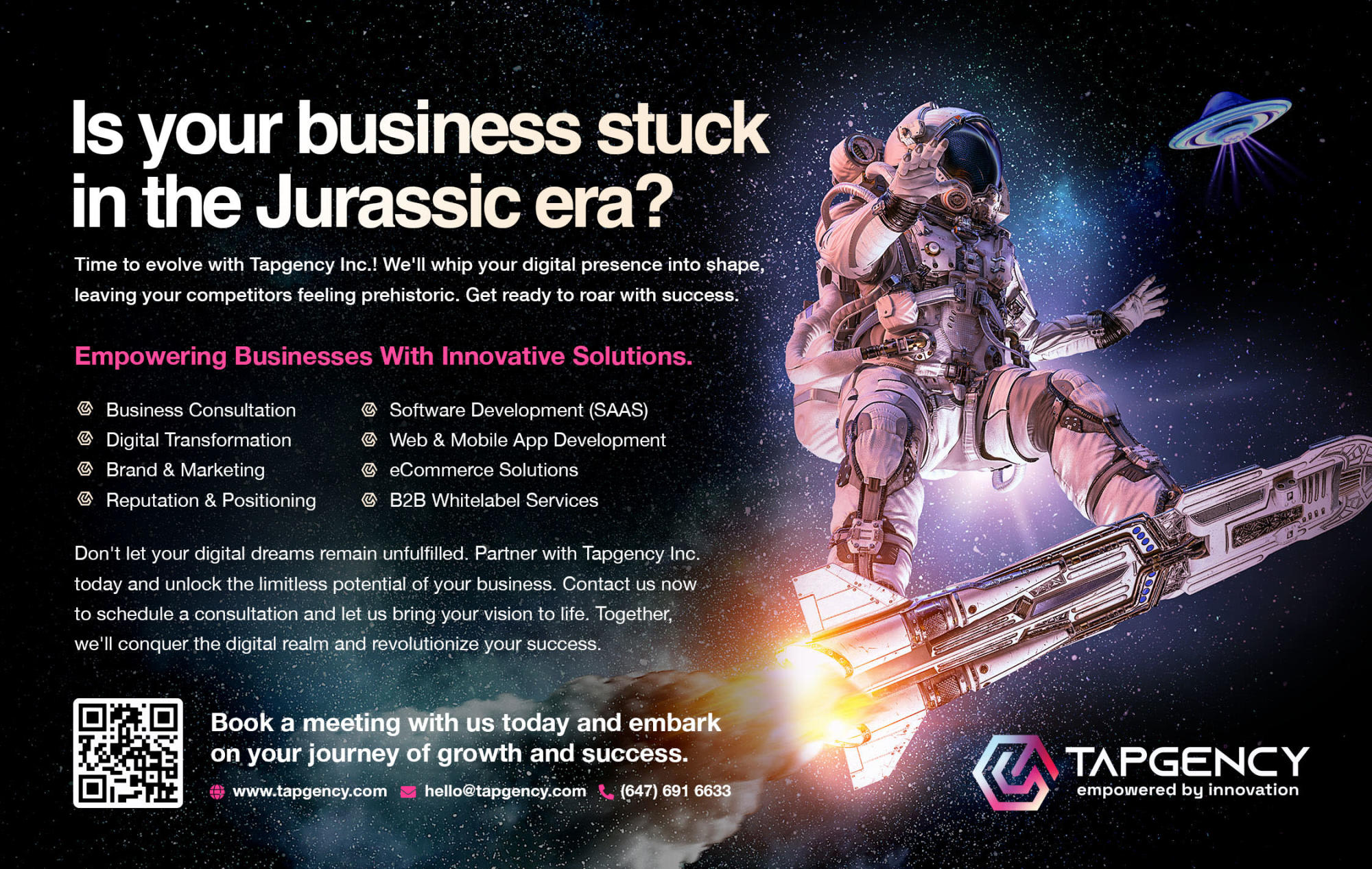 Tapgency Inc is a forward-thinking company at the forefront of digital transformation. Our specialized services include full-service digital marketing, software development, web, and mobile application development. We are committed to empowering B2B clients with innovative solutions that drive tangible results.
🎯 Targeted Digital Marketing
Our data-driven digital marketing campaigns are designed to reach the right audience at the right time. From lead generation to brand positioning, we ensure your message resonates with the intended audience, maximizing ROI.

🌐 Cutting-Edge Web Development
In the digital age, a captivating online presence is crucial. Tapgency's expert team designs user-friendly websites with seamless navigation and responsive layouts, enhancing user experiences and conversion rates.

📱 Innovative Mobile Apps
Stay ahead in the mobile-first era with our high-performing mobile app development services. We create feature-rich and user-centric mobile applications that elevate your business and engage your audience.

🖥️ Custom Software Solutions
Off-the-shelf solutions may not fit your unique business needs. Tapgency delivers tailor-made software solutions that streamline processes and boost productivity, ensuring a perfect fit for your organization.

🚀 Tech-Driven Strategies
As technology enthusiasts, we stay abreast of the latest trends and advancements. Our tech-driven strategies help you stay competitive and achieve sustainable growth in a rapidly evolving market.

💼 Collaborative Partnerships
At Tapgency, we don't just work for you; we work with you. Understanding your challenges and goals allows us to forge collaborative partnerships that contribute to your long-term success.

Tapgency Inc is your trusted ally in the pursuit of B2B success. 🤝 Let's connect and explore how Tapgency can empower your business to thrive in the digital age. Reach out for exciting opportunities, partnerships, or simply to share insights about the industry!